100% responsibility for your propery
Protect you territory from outsider intrusion!
Press the button bellow and receive free consultation and free research
How is the admission system installed?
After placement of your order our specialist will arrive at the time convenient for you, will inspect the object, will define the specificities and based on the obtained information we will offer you an admission system best suited for your needs, which will guarantee your security.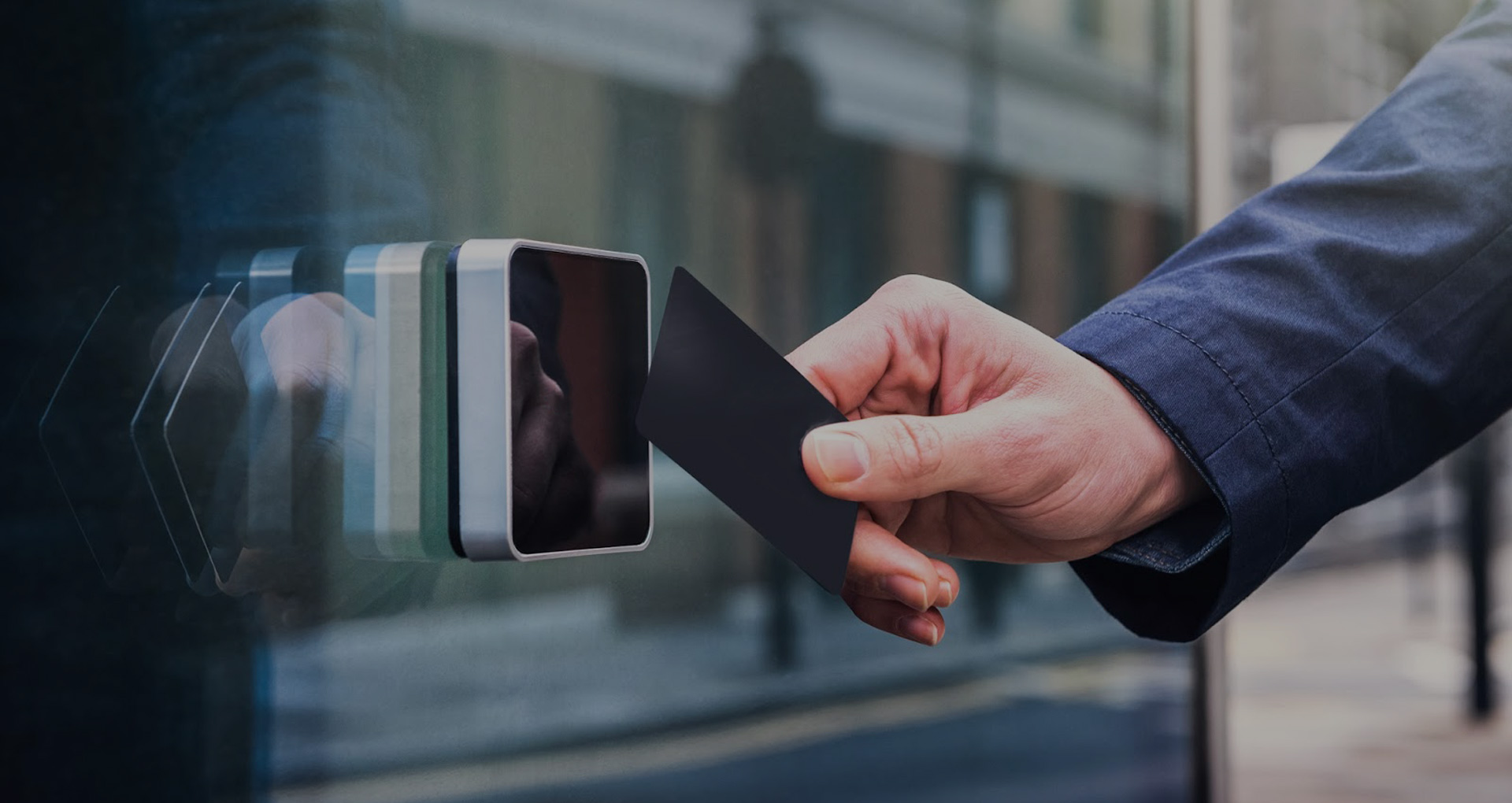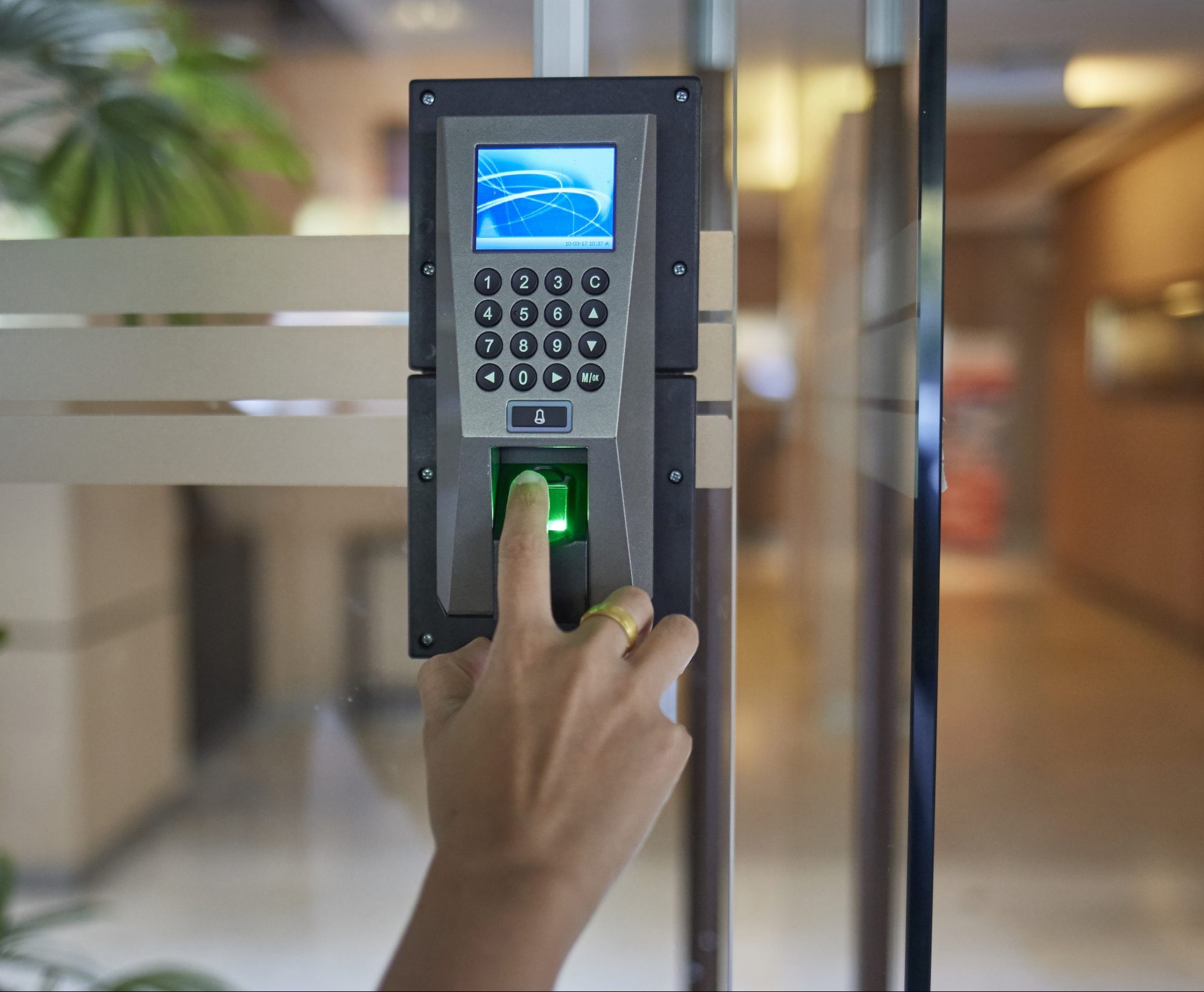 Working hours record keeping system
Here is the recording system, which will enable you to minimize working hours losses
Working-hours record keeping system enables you to:
define the total of working hours for each employee;
provide the administration with prompt information on missing employees;
keep record of vacations and sick-leaves
The object identification can happen by means of:
fingerprint; eye retina;
e-cards; e-keys;
personal, individual and unique codes;
Car license plates, etc.
Door Phones
Door Phone is an electric appliance preventing outsiders from intrusion. It can be mono- or multi-subscriber. It is installed at the building entrance, on the doors or at the doors. The device may have a screen, connected to the camera on the call-panel.
Primary advantage of GSM (wireless) door phone:
There is no danger of power-source and system damage. This makes the system reliable;
Your mobile phone receive the information about the visitor and you open the door by means of the same mobile. There is no need for additional device or receiver;
If you are busy and do not want to answer the door-phone call you can redirect to other family members;
You can open the door with personal ID card, e-keys, plastic card, individual code, your (registered in the system) phone.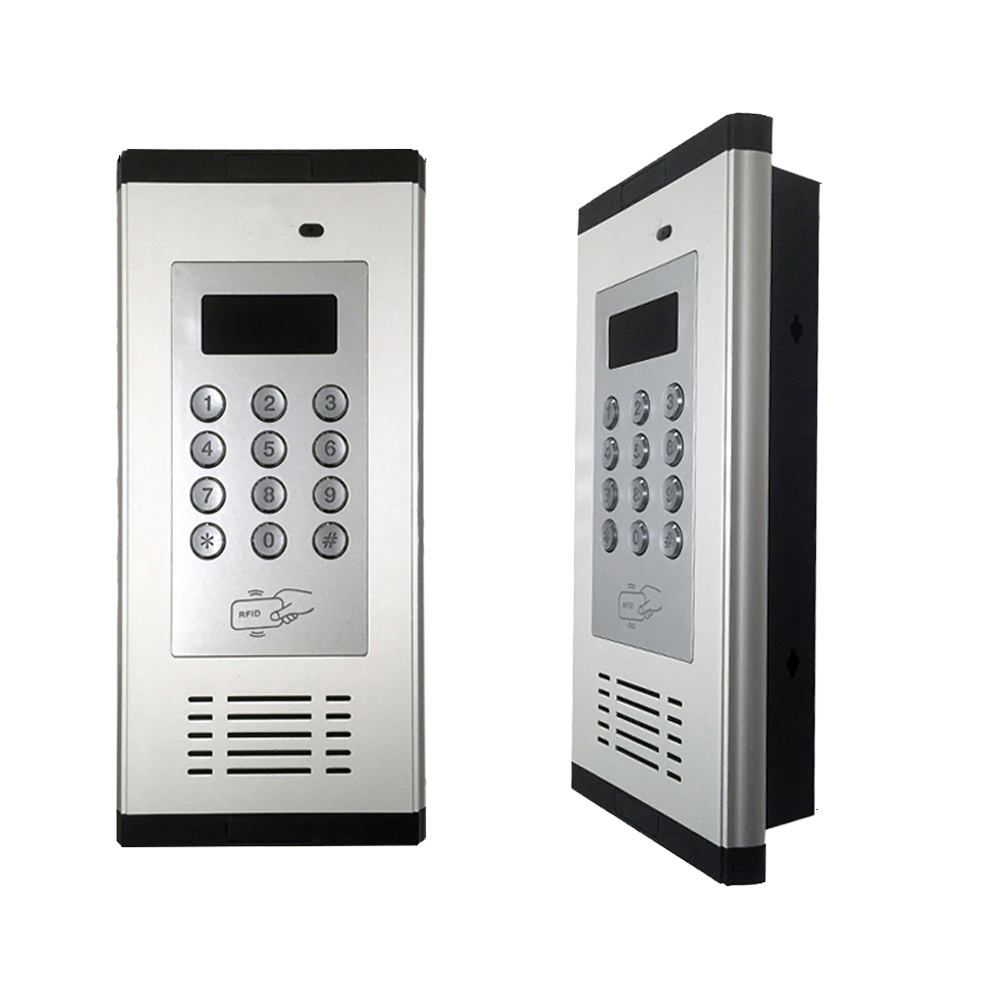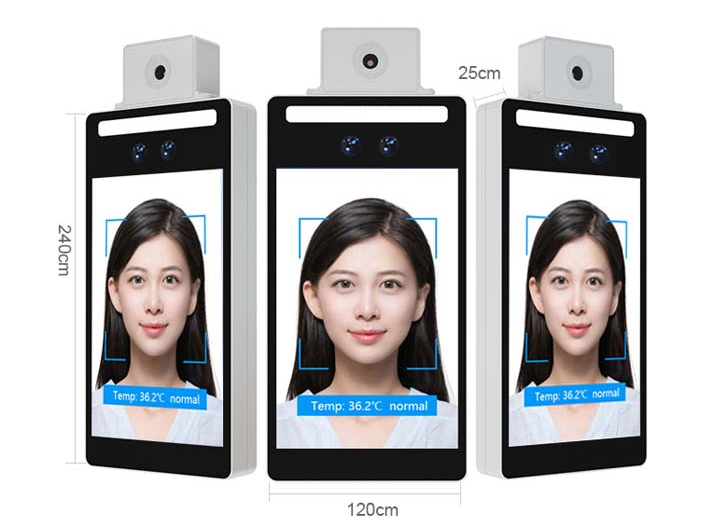 Thermal Camera with Recorder Function
The camera has face recognition or face deciphering function. After installing a certain database into the program it is possible to record people's arrival and departure time.
Thermal camera-tablet can take people's temperature. In this case, temperature taking does not happen in the moving current of people. A person must approach the camera for it to fix a face and then it will show the temperature.
Lifting Gate
A lifting gate is a log-like device, which blocks the way for car-type vehicles and pedestrians. Railway stations often use it to block the way before a train passes and unblock it after it passes. There are manual, mechanical and automatic. The log usually has a counterbalance in order to make its raising and dropping easier. A lifting gate is a reliable protection from "unwanted guests" and visitors. That is why private property owners and residential partnerships often use it.
Tariffs – control pass systems
Door phone
Installation within 24 hours after placement of order
Record keeping system
Installation within 24 hours after placement of order
Thermal Camera
Installation within 24 hours after placement of order
Lifting Gate
Installation within 24 hours after placement of order